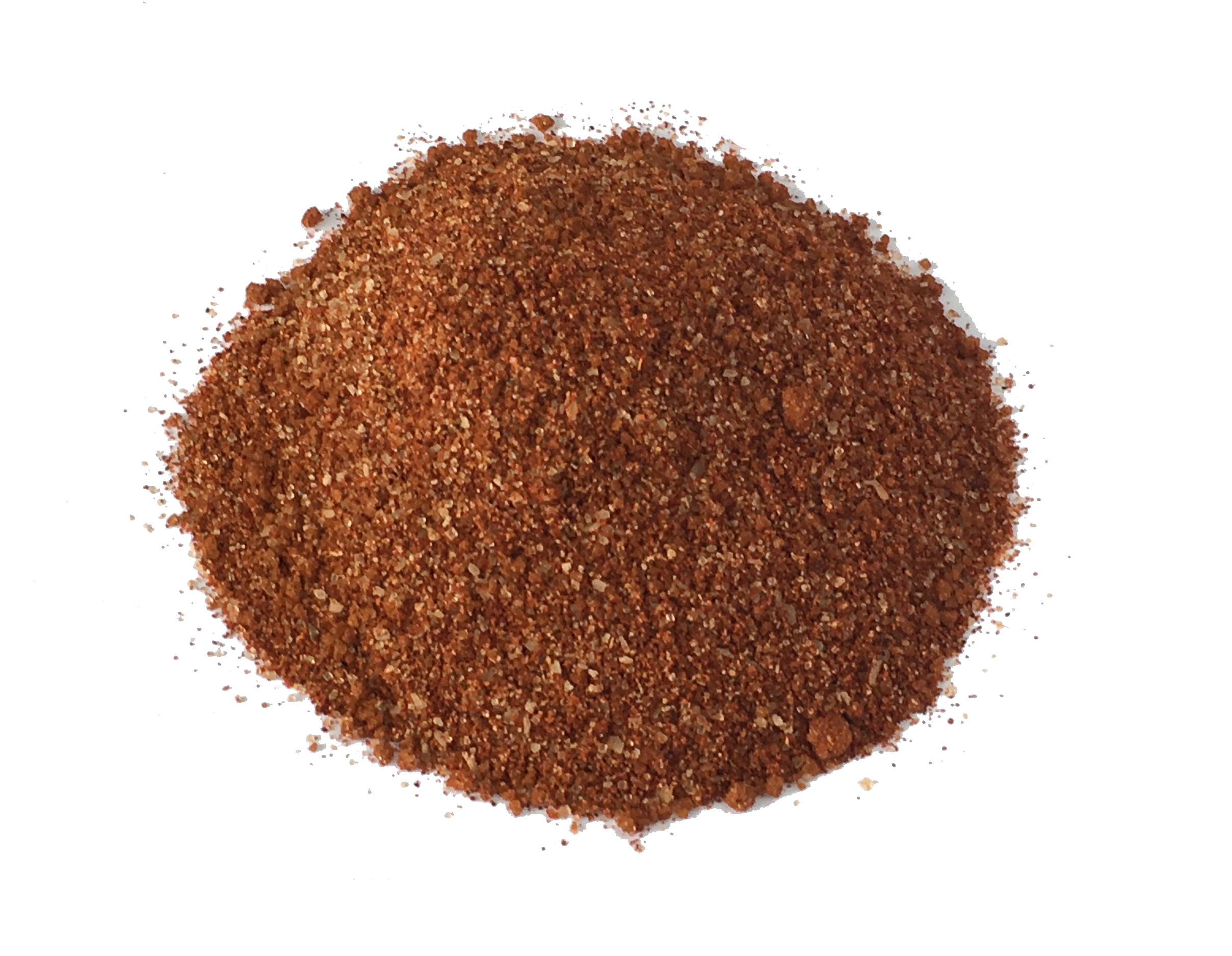 BBQ Dry Rub
Check out our MarnaMaria BBQ Spice Blend for Meats, grill, roast and more, this 15-ingredient smokey blend is one not to miss.
BBQ Dry Rub
BBQ Spice Blend for Meats
Our MarnaMaria BBQ Dry Rub is our carefully crafted combination of 15 different herbs and spices.

Brown & Turbinado Sugars, Smoked Sea Salt, Smoked & Sweet Paprikas, Cayenne Pepper, Ancho Chile Powder, Black Pepper, Cumin, Coriander, Mustard and other herbs and spices come together to make the perfect summer BBQ seasoning blend!
Our BBQ Dry Rub is the perfect addition for pork, chicken, and other BBQ meats. Its balanced combination of spicy, sweet, and smoke, holds up in the smoker and also works great in the oven. Use in our recipe for MM BBQ Sauce for a perfect and simple homemade BBQ sauce for the summer.

The recipe pack is packed full at 100 grams and comes accompaniged with our delicious recipe for slow roasted, Bourbon BBQ Dry Rub Pulled Pork. Try it today!
Available in various packing sizes:
Sample Envelope - 33 grams / 1/16 oz.
Signature Glass Jar (1/2 cup) - 71 grams / 2.50 oz.
Kraft Envelope with Recipe (1/2 cup) - 100 grams / 3.53 oz.
Kraft Refill Envelope (1/2 cup) - 71 grams / 2.50 oz.
Bulk Bag (2 cups) - 284 grams / 10.01 oz.
Bulk Bag (4 cups) - 568 grams / 20.04
Come discover some new sections of the world with MarnaMaria Modern Spice and Herb Blends!

Our base spices and herbs are locally sourced and our seasoning blends are combinations of the best ingredients we can find!
Our goal is to encourage people to expand their palates and their knowledge of the cuisine of the world! Look for our complete menu suggestions, further recipes, wine pairings and more!